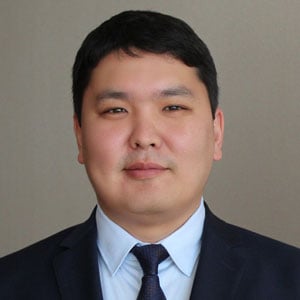 Arman is a director of investment department in Tau-Ken Samruk. He is responsible for new investments for Tau-Ken Samruk and equity transactions.
Earlier, he worked at Kazzinc Holdings / Altyntau Resources. He took part in various projects, assisting Kazzinc mining and metallurgical assets. He has more than 12 years' experience in metals and mining.
Prior to joining metals and mining sector, he was at TuranAlem Securities and Eurasian Development Bank. Arman managed stock and bond portfolios.
Arman has a master degree in Investment and Finance from Queen Mary University.