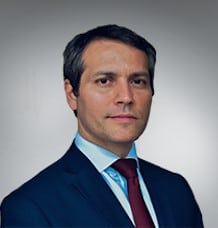 Rodrigo Yáñez
International Economic Relations Under-Secretary
Chilean Ministry of Foreign Affairs
Mr. Yáñez holds a law degree from Pontificia Universidad Católica de Chile (PUC) and a master's in Regulation from the London School of Economics and Political Science (LSE).
As of March 2018, he served as director general of International Economic Relations of the Foreign Affairs Ministry, where he headed the intense agenda of bilateral negotiations for new agreements and the modernisation of older instruments. In this position he also participated actively in multilateral trade forums such as APEC, Pacific Alliance, OECD, WTO, and in his role as Sherpa in the G20 representing Chile's interests.
Previously, as of 2015, Mr. Yáñez was director of Financial Services at Deloitte Chile, overseeing the services related to business intelligence, anticorruption, compliance and regulation. He was recognised for his outstanding work in the area of Compliance in the 2018 edition of the Chambers and Partners Latin America guide, which identifies the best law firms and attorneys of the region.
He was also a member of the Public Works Concessions Panel (2014-2018), the Council System of Public Companies (2013-2014), and the International Cooperation Agency (2012-2014).
In the period from 2010 to 2014, he served as an advisor on international and regulatory matters to the President of Chile, Sebastián Piñera, and, among other things, was responsible for developing proposals on foreign policy matters and supervising the implementation of public policy initiatives from different ministries.
Ministerial Introductions/opening remarks