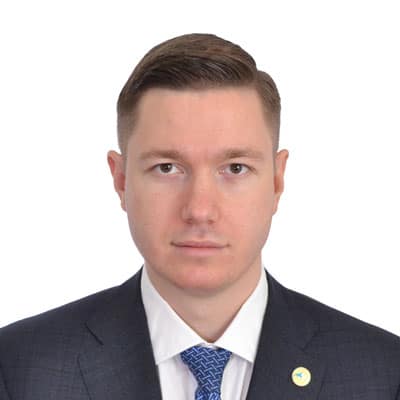 After graduation from the Suleyman Demirel University (diploma with distinction) in 2010, he worked as a junior consultant at Stratega WCM Ltd.
In 2010 – the expert of the Department of Analytics of AMME, in 2012 – the Director of the Department of Analytics of AMME. He was appointed the Deputy Executive Director of AMME in 2014.
In AMME he manages the issues of transport support for MMC enterprises, regulated activities and competition, taxation, foreign economic activities, international cooperation, strategic planning and development. He is responsible for analytical work of AMME, promotion of cooperation with foreign organizations, the participation of the association in international initiatives and projects.